K1 NEWS
Madar Al Kone signs MOU with GCC
Madar Al Kone (K1 Group), announced today that they have moved their office to a new location in Erbil, Kurdistan.
K1 Design & Development Solutions is pleased to announce the launching of TarinNet branding and website development.
K1 Security & Mobility has performed live demonstrations of Flir's long range radar and thermal cameras integrated system in the presence of His Excellence the Minister of Interior Mr. Abdulkarim Sultan Sinjari (Karim Sinjari).
K1 Security & Mobility has signed a contract with Erbil International Airport General Security Directorate for the supply and training of Flir's FIDO X3 Handheld explosives detector.
K1 Security & Mobility has signed a contract with Erbil International Airport General Security Directorate for the Maintenance and Support of their Information Technology department.
K1 Security & Mobility has signed a contract with Kalegran B.V. for the Maintenance of the HSE systems at Kalegran's Head office Building in Erbil.
K1 Design & Development Solutions is pleased to announce the launching of Ronahee Foundation website.
K1 Design & Development Solutions is pleased to announce the completion of Trust Holding branding concept.
K1 Design & Development Solutions is pleased to announce that we have completed the branding and website development for TarinMax.
K1 Design & Development Solution has submitted to Ster Group a proposal for a complete rebranding of their corporate identity.
Erbil stock exchange (ESX) has entered into an agreement with KITS Company
K1 Design & Development Solutions signed an agreement with Diwan Lounge and Newroz Lounge for a complete branding assignment
K1 Design & Development Solutions signed an agreement with Al Afandi Restaurant to create its full suite of branding and identity
K1 Design & Development Solutions signed an agreement with Fairouz Group for a new concept to the MUNCH CAFE & RESTAURANT & for undertaking all printing for ONYX RESTAURANT & LOTUS LOUNGE
K1 Security & Mobility has entered into an Authorized Distributor Agreement with Honeywell Middle East FZE, the leading global manufacturer of sophisticated electronic security systems and solutions
K1 Security & Mobility has signed a contract with Kalegran Ltd for the installation of an advanced, state-of-the-art fire alarm and fire fighting systems

K1 Oil & Gas

Development Engineering Services include the conduct of a full oil and gas feasibility studies and assisting clients in preparing and executing their development and work plan. Our approach calls for the continued refinement of development schedules, capital and operating expenditures and determining the projects economics, thus providing value engineering at its highest level. Project Delivery is a system and process that addresses the product to be delivered and in identifying associated and related risks. Through our interactive multi-disciplinary workshops, major milestones are identified and resolved. We focus on quality and objectively define performance through clear-cut guidelines that apply well-proven templates for evaluating contractor Quality and HSE plans. State-of-the-art, industry-standard project control software is applied for managing time, money and human resources.
Compliance with project requirements are regularly checked through an established audit plan, making sure that all deliverables are in accordance with pre-set guidelines, with required quality standards and meet the test of efficiency. Managing and Controlling Risk is fundamental to key to business success. We assist organizations in carrying out an in-depth assessment of all risks and guide them in identifying ways to manage and mitigate them by introducing them to well-proven and tested risk management systems. The key lies in developing a culture of risk awareness that permeates all levels of the organization. As part of our complete solution, we introduce clients to the concept of Enterprise Risk Management that includes needed methods and processes required for managing this area.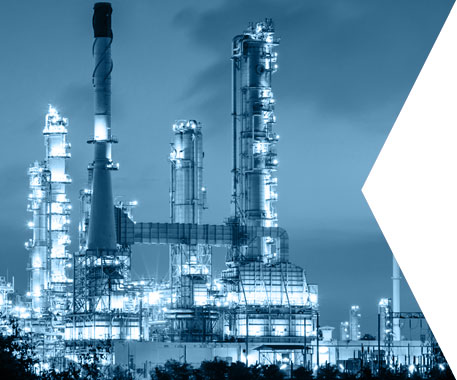 The growing concern over global warming, security of supply and cost of energy has given impetus to the drive for Energy Optimization. We work closely with governments, institutions and the public at large in offering all types of energy solutions in an effort to achieve the most optimum energy mix possible. Our solutions include helping clients in developing and setting up their strategic policies and plans and in establishing the operational framework that would result in power plant optimization.
We have significant experience in Health, Safety and Environmental management for oil and gas companies. We assist clients in developing their HSE policies and procedures, work practices and support documentation regarding planning, implementation, operation, performance assessment, continual improvement and management reviews. Organizational issues relating to adequacy of resources, training requirements and competence assurance are also addressed. We also assist clients in hazard identification and carry out quantitative risk assessments.
We also have wide experience in conducting Failure Modes and Effects Analysis (FMEA) and FMECA (Failure Modes, Effects and Criticality Analysis). FMECA techniques are applied to the evaluation of a diverse range of hardware/plant such as actuated valves, hot-tap systems, HIPPS systems, collet connectors, FlexJoints®, diverless repair systems, tanker loading buoys, high-integrity pressure protection systems, detection and safety devices, cooling water plants, etc. Our expertise also includes performing Reliability, Availability and Maintainability (RAM) analyses for onshore and offshore projects.
Risk Based Inspection (RBI) is a risk based approach to planning plant inspections, for optimum plant maintenance. It is a systematic technique focused at achieving optimum asset integrity management and system integrity. Our techniques focus on inspecting resources on those parts of the plant where they will have the greatest benefit, and hence result in reduced downtime. Because RBI focuses on the critical equipment and identifies priorities for inspection based on the risk of failure, it introduces additional safety benefits for the system.
We conduct studies aimed at evaluating operating costs associated with maintaining and repairing oil and gas facilities and carry out asset integrity to determine the fitness of assets to function safely and reliably for the full remaining life. We also conduct an asset life assessment whereby the construction, history and mode of operation of selected critical items of platform equipment are examined together with the culture and practices of the organizations responsible for asset integrity management, to determine the potential for an asset life extension.