K1 NEWS
Madar Al Kone signs MOU with GCC
Madar Al Kone (K1 Group), announced today that they have moved their office to a new location in Erbil, Kurdistan.
K1 Design & Development Solutions is pleased to announce the launching of TarinNet branding and website development.
K1 Security & Mobility has performed live demonstrations of Flir's long range radar and thermal cameras integrated system in the presence of His Excellence the Minister of Interior Mr. Abdulkarim Sultan Sinjari (Karim Sinjari).
K1 Security & Mobility has signed a contract with Erbil International Airport General Security Directorate for the supply and training of Flir's FIDO X3 Handheld explosives detector.
K1 Security & Mobility has signed a contract with Erbil International Airport General Security Directorate for the Maintenance and Support of their Information Technology department.
K1 Security & Mobility has signed a contract with Kalegran B.V. for the Maintenance of the HSE systems at Kalegran's Head office Building in Erbil.
K1 Design & Development Solutions is pleased to announce the launching of Ronahee Foundation website.
K1 Design & Development Solutions is pleased to announce the completion of Trust Holding branding concept.
K1 Design & Development Solutions is pleased to announce that we have completed the branding and website development for TarinMax.
K1 Design & Development Solution has submitted to Ster Group a proposal for a complete rebranding of their corporate identity.
Erbil stock exchange (ESX) has entered into an agreement with KITS Company
K1 Design & Development Solutions signed an agreement with Diwan Lounge and Newroz Lounge for a complete branding assignment
K1 Design & Development Solutions signed an agreement with Al Afandi Restaurant to create its full suite of branding and identity
K1 Design & Development Solutions signed an agreement with Fairouz Group for a new concept to the MUNCH CAFE & RESTAURANT & for undertaking all printing for ONYX RESTAURANT & LOTUS LOUNGE
K1 Security & Mobility has entered into an Authorized Distributor Agreement with Honeywell Middle East FZE, the leading global manufacturer of sophisticated electronic security systems and solutions
K1 Security & Mobility has signed a contract with Kalegran Ltd for the installation of an advanced, state-of-the-art fire alarm and fire fighting systems

K1 - ECC - Engineering,Construction & Contracting
GAZZAOUI & PARTNERS IRAQ

Gazzaoui Iraq, part of Gazzaoui Group Holding a regional leader in the import and distribution of Electrical, Mechanical, Smart Systems and Water Treatment products and solutions.
Gazzaoui Iraq is being established in Erbil in order to provide quality products and solutions to the growing market.
The Gazzaoui Iraq will be supported by its sister company Gazzaoui& Co. established since 1936 in Lebanon.
ABOUT US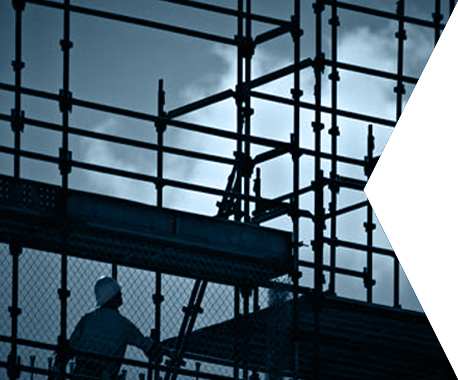 ABOUT GAZZAOUI GROUP HOLDING

With over 75 years of experience, Gazzaoui Group Holding specializes in answering the needs of the construction sector in Lebanon, Syria, Qatar and recently Erbil.

Synonymous with high quality products, Gazzaoui Group offers effective electromechanical solutions coping the diverse requirements of the retail and projects markets.

HISTORY
GazzaouiGroup growth over years is testament to our reliability, competitive edge, innovative electromechanical solutions, and extensive product portfolio.

1936
Gazzaoui Frères, a family-owned electrical shop opened in Beirut electrical souks.

1986
RaficGazzaoui& Co. SAL was launched as a shareholding company (a full solution provider of electromechanical products) with a wide array of internationally leading brands. The company's success reached to a rapid expansion to Syria and Qatar.

2011
The expansion continued. Gazzaoui Group Holding SAL was created to boost the efficiency of the growing network of firms.
 
TODAY
Gazzaoui Group Holding SAL encompasses the following companies

Gazzaoui (Gazzaoui& Co. SAL)
G.Qatar(Gazzaoui& Partners – Qatar WLL)
G.Trading (Gazzaoui Trading - Syria)
G.Systems (G-Systems SAL)
G.Iraq (Gazzaoui& Partners – Iraq)
Water For Life SAL
G.Offshore SAL

REACH
With headquarters in Beirut, Gazzaoui Holding SAL has a strong presence in Lebanon, Qatar, Syria and throughout the MENA region and Africa through our network of companies.